During our travels we happen upon some wonderful people and places. Accordingly, as we traverse the world (well, bits of it, anyway) we will occasionally add to this page so you can see what we have discovered.
---
Montclair, New Jersey, USA
Montclair Book Center
---
Montclair Book Center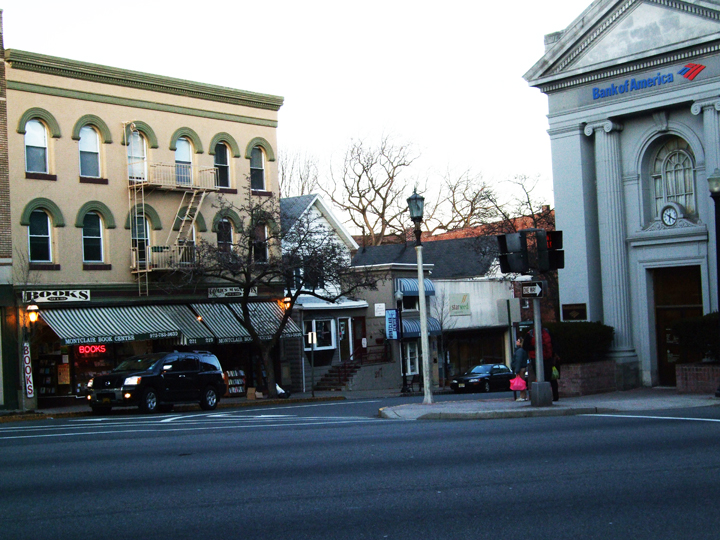 The Montclair Book Center sits at the corner of Glenridge and Bloomfield in downtown. Note conveniently placed bank.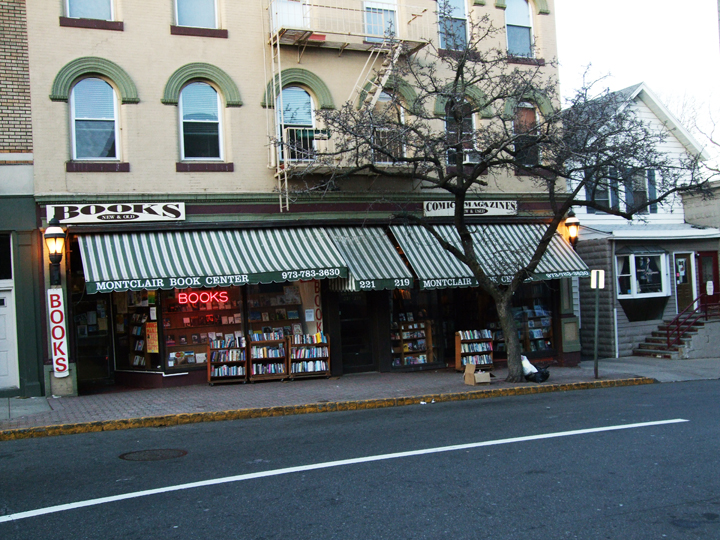 The rolling shelves outside the store often contain little gems, be sure to check them out.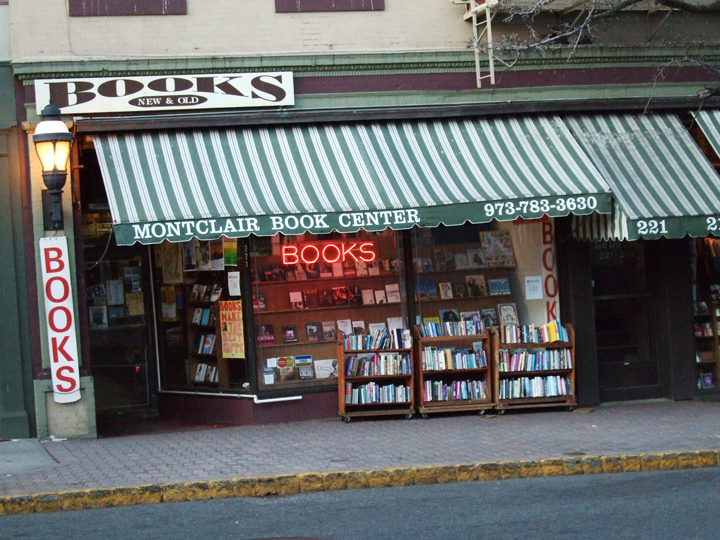 Be prepared to spend time here.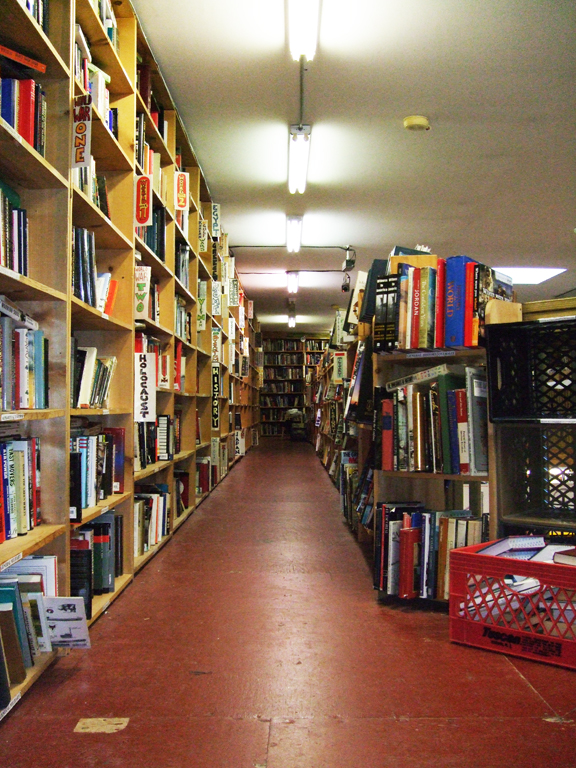 One of the many rows...and wait till you get to the basement!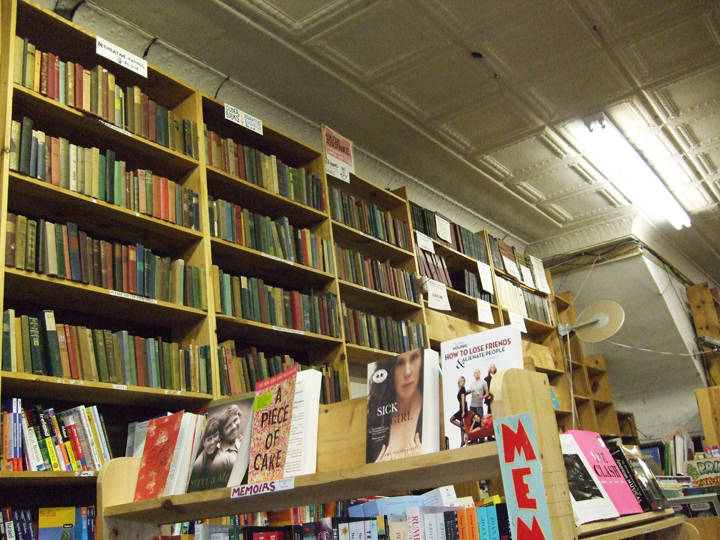 The stacks go to the ceilings along the walls.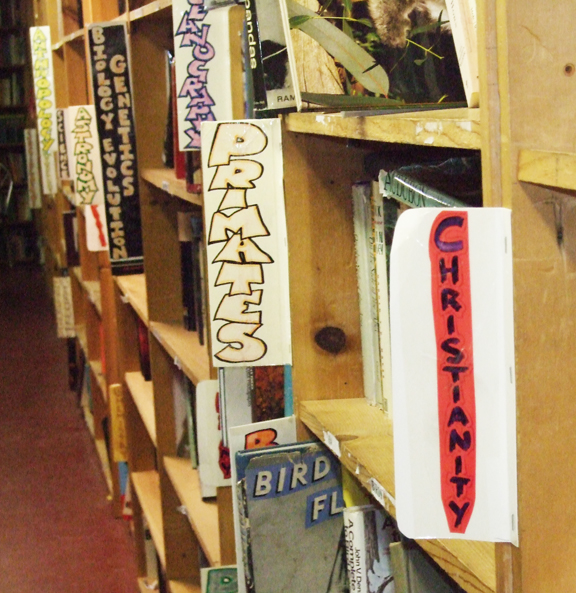 No comment needed.
Some of the titles in the science section - I believe that this is a possible hint to me. LOL! and look! Some of the books display amazing antigravity.
Montclair Book Center
221 Glenridge Avenue
Montclair, NJ 07042
(973) 783-3630
http://www.montclairbookcenter.com/
---
Petersfield, Hampshire, United Kingdom
The Good Intent, The Petersfield Bookshop
and The Spice Lounge
---
The Good Intent
The Good Intent is 'The Country Pub in the Town'.
Right out of the sixteenth century this public house offers the very best in food, drink and service by publican Paul Stuart and his wonderful staff. We stayed there for just over a week because of a family gathering in nearby Horndean, and the folk at The Good Intent could not have been friendlier or more welcoming. The room was small but mighty comfortable, and had the kind of bathroom you dream of (a deep, large tub, for example)!
Log fires during the season, original oak beams and excellent beer, together with fine food (try their classic and extremely fattening Steak & Ale Pie).
Sunday evenings are highlighted by (good, in our experience) live music.
40-46 College Street, Petersfield, Hampshire GU31 4AF
Telephone +44 (0) 1730 263838 - Fax. +44 (0) 1730 302239
The Good Intent
---
The Petersfield Bookshop
---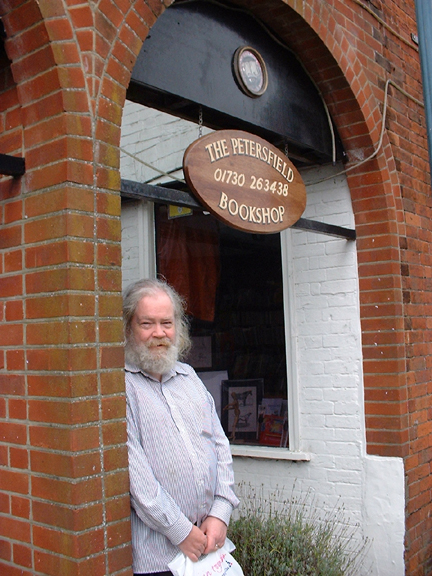 Yes, you guessed it! Paul in book store heaven! Just look at him clutching that bag.
Be prepared to spend a good portion of your day trolling the floor to ceiling bookshelves. This family owned bookshop also carries antique maps and prints, art supplies and other good things. The courtyard offers 3 books for a pound and remains open 24 hours a day - just slip your payment in the slot next to the door. Extremely knowledgeable staff!!!!
16A Chapel Street
Petersfield, Hampshire, GU32 3DS
Telephone: +44 (0)1730 263438
The Petersfield Bookshop
---
The Spice Lounge
---
If you don't know it by now we have a love of Indian cusine and The Spice Lounge is a particular favorite of ours. It is so good that Pam rarely talks during dinner when we eat here - can you believe it?

(Loud cries of NO!)

We were unable to get a picture of the Spice Lounge so if you have a picture send it to us and we will add it to this page.



The Spice Lounge
2 THE SQUARE
PETERSFIELD, HAMPSHIRE, GU32 3