to the official website of the award-winning writer and editor, born in Aberdeen, Scotland, but now resident in New Jersey, USA.
John Grant is author of some seventy books, of which about twenty-five are fiction, including novels like The World, The Hundredfold Problem, The Far-Enough Window and most recently (2008) The Dragons of Manhattan and Leaving Fortusa. His "book-length fiction" Dragonhenge, illustrated by Bob Eggleton, was shortlisted for a Hugo Award in 2003; its successor was The Stardragons. His first story collection, Take No Prisoners, appeared in 2004. His anthology New Writings in the Fantastic was shortlisted for a British Fantasy Award. His novellas The City in These Pages and The Lonely Hunter have recently appeared from PS Publishing.
In nonfiction, he coedited with John Clute The Encyclopedia of Fantasy and wrote in their entirety all three editions of The Encyclopedia of Walt Disney's Animated Characters; both encyclopedias are standard reference works in their field. Among recent nonfictions have been Discarded Science, Corrupted Science, Bogus Science and Denying Science. A Comprehensive Encyclopedia of Film Noir: The Essential Reference Guide was published in the fall of 2013 (see Hot Off The Press to the right), and he's currently working on a book about femmes fatales, a young adult guide to bullshit, and "a cute illustrated rhyming book for kids about a velociraptor".
After the release of A Comprehensive Encyclopedia of Film Noir: The Essential Reference Guide John created the website Noirish, which acts as an "annex" to the encyclopedia, containing longer, chattier and less formal notes on movies that, although possessing some noir connection, for one reason or another didn't make it into the printed book. Go check it out and mount your own stakeout to receive email updates to the site.
As John Grant he has received two Hugo Awards, the World Fantasy Award, the Locus Award, and a number of other international literary awards. Under his real name, Paul Barnett, he has written a few books (like the space operas Strider's Galaxy and Strider's Universe) and for a number of years ran the world-famous fantasy-artbook imprint Paper Tiger, for this work earning a Chesley Award and a nomination for the World Fantasy Award.
There's A New Book On The Way!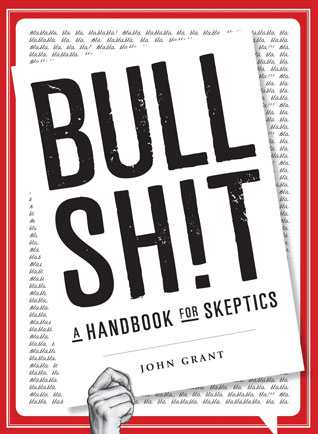 Here's a sneak peek at one of the cover options for John's next book.
Short Story News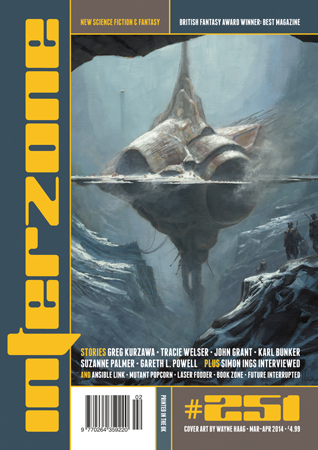 John's Ghost Story is first up in the March Interzone and his story Two-Stoke Toilets can be read at Nautilus.
John has contributed a short story to the e-anthology Outpouring edited by Dean Francis Alfar. The proceeds will be directed to Typhoon Yolanda relief. Outpouring can be purchased from Amazon, Kobo, Wizard's Tower and Flipreads.
He also has an ambitious new novelette in the most recent issue of Black Static.
An all-original anthology from PS Publishing featuring John's "Memoryville Blues" as the title story is now available through PS Publishing.
Our family supports: